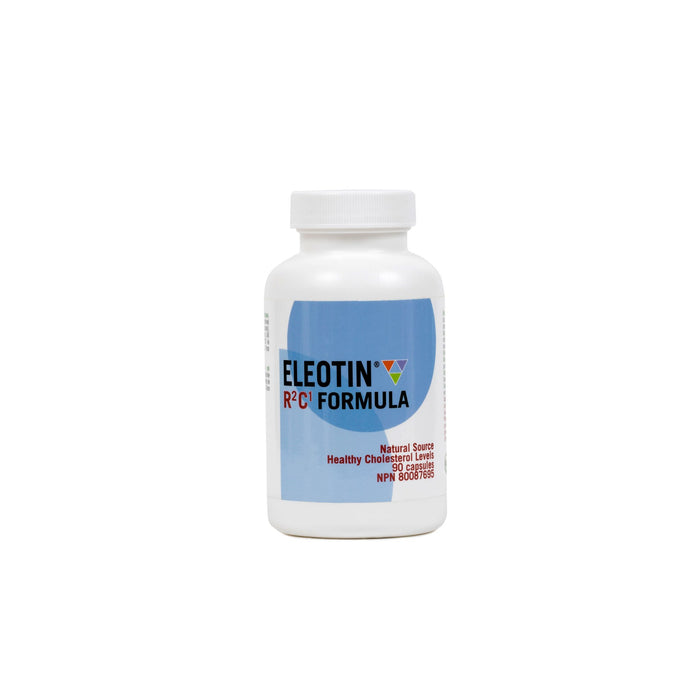 Eleotin R-squared C1 (R2C1) Formula (90/270)
Save

Liquid error (snippets/product-badge line 33): Computation results in '-Infinity'

%
All natural cholesterol control product proven to be effective and safe. What Medical Doctors are known to use most as preventive daily health pill. Pharmaceutical Statin (most commonly used anti-cholesterol) products come with serious side effects.

Prevention of cardiovascular diseases such as high cholesterol, heart disease, and stroke.
Eleotin® R2C1 is a product designed to help lower cholesterol levels in people who are concerned about high cholesterol.
If you suffer from coronary artery disease, peripheral vascular disease, angina, vascular surgery, coronary artery bypass surgery, heart attack, or stroke, have a high heart calcium score, have a family history of stroke or heart attack, or have diabetes, you usually need to take medication, especially statins. However, you may be concerned about the safety and toxicity of long-term use of chemical drugs. Naturally, you will prefer an "All Natural" cholesterol-lowering product that has been proven to be effective and safe.
For those who are currently taking statin medications or cholesterol-lowering drugs, our natural products can be a good long-term alternative.
Our diabetes product line has already been approved in several major countries, is well known among medical professionals and diabetes associations in some countries, and has received permission from Canada's official consumer protection agency to advertise as "the world's best." In Africa, it has firmly established its place in the market, winning awards for "Diabetes/Hypertension Treatment of the Year."
Unfortunately, we have been struggling to find an excellent single product in our Eleotin product line that can lower bad cholesterol for a long time.
When developing all products, our goal at EBMR is to create a high-end all-natural product that meets the following criteria:
Only natural ingredients are used,
Scientifically proven to be safe and effective,
Has powerful therapeutic effects,
Can replace toxic drugs that cannot be used for a long time, and
Is an absolutely safe and advanced all-natural product.
We are proud to have such a natural product line that can surpass the effects of drugs while still being safe for diabetes. However, we have been unable to find a natural product for high cholesterol that meets these standards for a long time.
This is partly due to our inadequate research, but also because of the existing medications prescribed by hospitals (Statin family: various brand names such as Lipitor, Ator, Lescol, Mevacor, etc.).
90 Capsules / 1 Month
270 Capsules / 3 Months
Recommended Use or Purpose:
Helps lower blood total and LDL cholesterol. Helps maintain healthy cholesterol levels,
Medicinal Ingredients:

Free Plant Sterols 370mg
Monascus purpurea-fermented Oryza sativa 240 mg
Non-Medicinal Ingredients:

Hypromellose
Magnesium stearate
Microcrystalline cellulose
Silicon dioxide
Risk Information:
Cautions and Warnings 
Consult a health care practitioner prior to use if you are taking statins or have a history statin intolerance or liver disease.
Contra-Indications
Do not use if you are pregnant, breastfeeding, or plan to become pregnant.
Recommended Dosage:

Adults only. 2 capsules a day.
NPN: 80087695